La 2° legge della termodinamica dice che, col passare del tempo, tutto tende a diventare sempre più disordinato e complesso.
È così per molte cose: la scrivania sommersa da carte e riviste, il magazzino strabordante e spesso anche la gestione della numerosa gamma di prodotti e servizi offerti dalla nostra attività. Ma siamo proprio sicuri che tutta questa complessità giovi al fatturato finale?
Forse potremmo ottenere gli stessi risultati, o persino migliori, investendo meno nella creazione di nuovi prodotti e dedicando invece più attenzione a ciò che già abbiamo in catalogo.
In quest'articolo analizziamo la strategia di marketing di Red Bull GmbH, l'azienda produttrice della celebre bevanda energetica, che fornisce un esempio lampante dell'applicazione di un principio molto utile al nostro business.
La strategia di semplificazione di Red Bull
Red Bull GmbH viene fondata nel 1984 dall'imprenditore austriaco Dietrich Mateschitz.
In pochi anni diventa leader mondiale del settore e nel 1998 possiede già l'80% del mercato delle bevande energetiche in oltre 100 Paesi. Com'è riuscito Dietrich Mateschitz, con il suo team, a raggiungere un tale risultato?
A differenza dei competitor, la linea di prodotti offerti da Red Bull è molto limitata.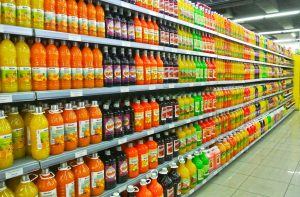 Se Monster Energy Drink e Rockstar Inc. dispongono di un'ampia gamma di gusti, la Red Bull ha solo sei varianti, tre delle quali hanno praticamente lo stesso sapore. L'unica differenza è che una è quella classica, una è senza zuccheri aggiunti e l'altra è ipocalorica.
E pensare che i test iniziali di questa bevanda furono un completo disastro!
La gente non apprezzava il gusto, il logo, il nome. Ma nemmeno questo riuscì a fermarmi.
Dietrich Mateschitz
Alcuni avrebbero lasciato perdere, altri invece avrebbero perso tempo ampliando la linea di prodotto. Invece, "il signor Red Bull" ha proseguito fermamente con la sua idea di partenza: introdurre nel mercato occidentale una bevanda energizzante individuando negli sport estremi il target principale.
Il principio 80/20
L'idea centrale è che non c'è bisogno di farsi sopraffare dal lavoro. Anzi, concentrandosi su pochi prodotti essenziali e altamente redditizi, è possibile massimizzare i profitti in maniera esponenziale.
Il 20% delle iniziative porta all'80% dei risultati.
La Red Bull rappresenta un chiaro esempio dell'applicazione di questo principio. Negli ultimi anni, il settore delle bevande energetiche ha visto la nascita di numerose nuove aziende, oltre 100 competitor. Nonostante ciò, la Red Bull ne detiene ancora la leadership. Inoltre, le vendite risultano in costante aumento. Ecco i dati, riferiti all'anno 2016, sulla diffusione della Red Bull nei Paesi dove se ne fa maggior consumo.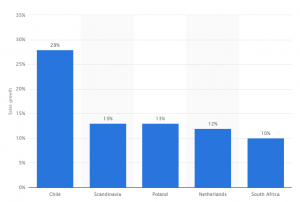 Grafico tratto da Statista.com
Come mettere in pratica il principio 80/20
Non è importante che la vostra azienda esista già da anni sul mercato, o che sia nuova. Il principio 80/20 è una strategia di semplificazione sempre valida, a patto che sia preceduta da oculate analisi di mercato e della redditività aziendale divisa prodotto per prodotto.
Ecco in breve le azioni fondamentali da compiere per avviare il processo di semplificazione della vostra offerta di prodotti o servizi, basato sul principio 80/20.
In qualunque grande azienda, come nel mondo in generale, la maggior parte delle cose non è semplice per natura: occorre renderle tali.
Richard Koch
1) Individuate solo le cose importanti
Organizzate un quadro complessivo dei prodotti che vendete e calcolate il Return of Investment di ogni articolo. Quale, tra i vostri prodotti, è il più redditizio?
Questo prodotto è rappresentativo dell'identità aziendale?
Si tratta di un punto cruciale, soprattutto se avete già una tipologia di clienti che si identifica con la vostra azienda. Ad esempio, pensate agli innumerevoli eventi di sport estremi che vengono sponsorizzati annualmente da Red Bull, come la Red Bull 400, una gara di 400 metri da correre su una salita ripidissima tra le montagne, oppure il Campionato Mondiale di Rally.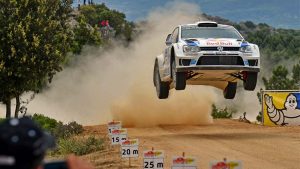 2) Comunicate il vostro prodotto in modo semplice e riconoscibile
Gran parte della semplificazione sta nella comunicazione e nella promozione. Il vostro messaggio deve essere semplice, chiaro e riconoscibile.
Ricordate lo slogan della Red Bull? Come dimenticarlo!
Red Bull ti mette le ali.
È sempre lo stesso da 20 anni ed è ancora efficace.
E il packaging? Inconfondibile: una lattina allungata di colore blu e argento con un toro rosso, un "red bull" per l'appunto.
Come potete notare, non ci sono stati investimenti ulteriori su questo punto di vista, perché questa è l'identità di Red Bull. Così come non c'è stato un ampliamento della linea prodotti o una diversificazione del marchio.
Da quasi trent'anni, Dietrich Mateschitz si focalizza su di una sola cosa: valorizzare l'essenziale. Ed è proprio grazie a questo che oggi è a capo di un impero che distribuisce energy drink in oltre 130 Paesi in tutto il mondo, un colosso stimato per oltre 1,6 miliardi di euro.
Questo è uno degli esempi di maggior successo dell'applicazione del principio 80/20: dalla produzione e sponsorizzazione di un solo prodotto, la Red Bull ricava la quasi totalità degli introiti.
Colui che per primo ha avuto l'intuizione di applicare il principio 80/20 di Pareto alla vita professionale e personale, è stato l'imprenditore britannico Richard Koch.
Dopo una laurea in Business Management alla Wharton School della Pennsylvania University, Koch lavora per alcune delle più grandi aziende di consulenza al mondo, come The Boston Consulting Group e Bain & Company.
Nel 1983, insieme ai colleghi James Lawrence e Iain Evans, lascia la Bain & Company e dà vita alla L.E.K.Consulting, con base a Londra. In pochi anni riesce a vincere la concorrenza, aggiudicandosi numerosi riconoscimenti internazionali che includono anche l'impegno nella consulenza pro bono.
Grazie ai paradigmi di base che hanno guidato il suo operato, Richard Koch è riuscito ad ottenere un successo tale che, nel 1990, a soli 40 anni, si ritira dalla carriera professionale per dedicarsi completamente all'attività di formazione.
In occasione del Forum delle Eccellenze 2017 condividerà  con i partecipanti la sua esperienza e mostrerà come applicare il principio 80/20 ai vari rami di un'attività.
Clicca qui per saperne di più!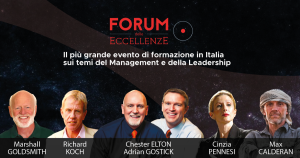 Nella tua attività, riesci a identificare il 20% delle azioni che portano all'80% dei risultati? Condividilo con noi commentando qui sotto.