Da Instagram ad un business miliardario: la storia di Kylie Jenner
A soli 21 anni è una delle più giovani miliardarie al mondo. È Kylie Jenner che, raccogliendo oltre 125 milioni di seguaci su Instagram, ha sfondato con un business milionario nel settore cosmetico.
E lo ha fatto a dispetto di qualsiasi analisi di mercato, che sottolinea come l'industria cosmetica sia oggi un mercato saturo e maturo, controllato da operatori ormai dominanti a livello globale, l'ultimo luogo in cui una start-up avrebbe potuto cercare di diventare milionaria.
Come ci è riuscita? Diventando quella che Daniel Priestley, imprenditore seriale ed esperto di accelerazione di business, definisce come una Key Person of Influence, una persona chiave influente.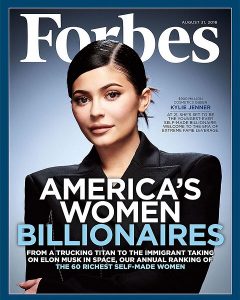 Una testimonianza molto chiara di quanto essere un personaggio pubblico, capace di lasciare un'impronta di enorme impatto sui social media, possa essere d'aiuto nel far decollare un business.
La Key Person of Influence è proprio quella personalità capace di attraversare indenne le condizioni anche sfavorevoli imposte dalle contingenze del mercato e raggiungere risultati altissimi.
Instagram il canale di vendita preferenziale di questo business, un mezzo gratuito, che collegato direttamente al suo negozio online, funziona grazie alla piattaforma Shopify.
Nessun negozio fisico, zero pagine pubblicitarie sulle riviste.
Le Key People of Influence riescono agilmente a generare contatti, far aumentare le vendite e reclutare persone di talento. Possono facilmente raccogliere fondi per un progetto, formare partnership strategiche e lanciare un nuovo prodotto.
Richard Branson: il segno distintivo di Virgin Group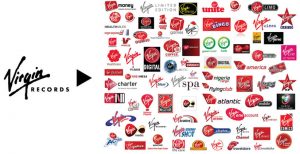 Una persona chiave influente, a volte, diventa persino più famosa e seguita dell'azienda stessa per cui lavora. Un esempio è Richard Branson. Il fondatore di Virgin Group è conosciuto, apprezzato e gode della fiducia di molti in tutto il mondo per essere il miliardario che ha reso la Virgin uno dei brand più riconoscibili del pianeta.
Nonostante sia uno dei gruppi aziendali più grandi al mondo, con un fatturato enorme (19,5 miliardi di sterline) e attivo in moltissimi settori, Branson conta ben 12,6 milioni di follower su Twitter contro i 241 mila della sua azienda e 3,9 milioni su Instagram contro i  soli 169 mila della Virgin.
Nel caso di Virgin, inoltre, la personalità di Richard Branson ha spinto l'impresa a lanciarsi in attività completamente diverse dal suo business core nell'industria musicale: viaggi, intrattenimento, media.
Branding e crescita esponenziale
Sono 3 i livelli di branding che ogni azienda deve cercare di massimizzare per far decollare il proprio business:
Prodotto. Quando il marchio viene subito associato ad uno dei suoi prodotti o servizi. Un esempio? iPhone.
Azienda. Quando il brand dell'azienda viene associato immediatamente ad una categoria di prodotti. È quello che accade quando molte persone, dovendo pensare ad uno smartphone, pensano subito alla Apple.
Personalità. Quando il marchio viene associato alla Key Person of Influence che rappresenta l'azienda e i suoi prodotti. Un esempio: Steve Jobs.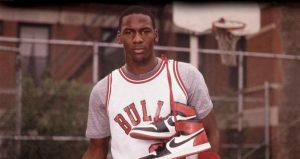 L'ultimo livello di branding sta diventando sempre più rilevante a scapito degli altri, grazie anche all'enorme sviluppo nell'utilizzo e nella popolarità dei social media.
Tra le prime aziende ad adottare la strategia della Key Person of Influence ci fu Nike, che scelse Michael Jordan prima come semplice testimonial poi, visto l'enorme successo, associando il suo nome ad un prodotto: le ormai storiche Air Jordan.
Vista la pervasiva presenza dei social media, quindi, il marchio di personalità diventa quello più potente e efficace per guidare un'azienda oggi.
Se piaci alle persone e queste si fidano di te, compreranno quello che tu rappresenti.
Se fino ad ora abbiamo individuato come persone chiave influenti personaggi di enorme fama mondiale, occorre sottolineare che la notorietà planetaria è condizione vantaggiosa, ma non indispensabile. Per essere diventare Key Person of Influence del tuo business, basta già avere un discreto numero di seguaci che condividano le tue stesse idee e siano attratti dai tuoi progetti.
I consumatori desiderano conoscere chi sta dietro alle aziende di cui acquistano o vorrebbero acquistare i prodotti, non che queste risultino entità anonime. E non vogliono sapere soltanto chi è il fondatore o l'amministratore delegato; vogliono conoscere dirigenti, ingegneri, chi lavora al suo interno a tutti i livelli.
Aziende all'avanguardia come Deloitte o Coutts & Co stanno seguendo questo trend. Il loro team scrive il blog, pubblica articoli e tiene discorsi alle conferenze. Anziché nascondere i propri dipendenti, danno loro spazio e voce, visibilità.
Le

5 P

della

Persona chiave influente
Quali sono le qualità e le abilità che caratterizzano una Key Person of Influence?
Parlare. L'abilità di comunicare chiaramente un messaggio, in modo da poter influenzare e coinvolgere le persone nei progetti aziendali.
Pubblicizzare. La capacità di scrivere articoli di blog convincenti, relazioni e più in generale contenuti in cui chi legge si possa immedesimare e che stimolino la condivisione.
Prodotto. L'abilità di trasformare idee originali in prodotti e servizi potenzialmente di successo.
Profilo. L'abilità di differenziare le idee, portandole oltre la massa e guadagnare visibilità per se stessi e per la propria causa.
Partnership. La capacità di stringere alleanze con persone rilevanti che possono facilitare e velocizzare i processi.
Il più importante evento in Italia sul Marketing Strategico
La Key Person of Influence è uno dei 24 Asset fondamentali individuati da Daniel Priestley, una risorsa preziosa su cui fare leva per riuscire a creare un business digitale, scalabile e redditizio. L'imprenditore seriale e autore dei bestseller Tutto Esaurito e Le 24 Chiavi della Crescita sarà uno dei protagonisti del Marketing Forum 2019, occasione in cui condividerà le tecniche per individuare e ottimizzare gli Asset presenti in ogni azienda. Approfondirà inoltre come stravolgere l'equilibrio del mercato e generare una domanda che supera di gran lunga l'offerta attraverso l'effetto Oversubscribed.
Sul palco del Marketing Forum salirà anche Sean Ellis, ideatore di una delle più innovative strategie di Marketing: il Growth Hacking. Grazie alla sua esperienza in start-up (Dropbox, Eventbrite) divenute colossi della Silicon Valley, fornirà le metodologie più recenti per far crescere un business, partendo da piccoli budget.
Insieme a loro, la direttrice marketing di Facebook dal 2005 al 2011, Randi Zuckerberg, fornirà una panoramica sui trend di consumo del futuro e la sua prospettiva sulla digital transformation.
Per conoscere ora tutti i dettagli del Marketing Forum, clicca qui!